Sonic IT Systems' Cutting-Edge Telephone and VoIP Services: Revolutionizing California Businesses!
Victorville, United States - September 22, 2023 / Sonic IT Systems /
As a leading provider of telephone and VoIP services in California, Sonic IT Systems is proud to unveil its latest innovation. Effective communication is the cornerstone of business success in today's digital age. Roughly one-third of the workforce is now employed by remote-friendly companies, leading to a surge in demand for VoIP services. California businesses rely on robust communication systems to thrive in a highly competitive landscape. Sonic IT Systems understands this need and offers telephone and VoIP services that exceed expectations. They provide crystal-clear calls, proactive support, and unmatched cybersecurity to elevate efficiency and help businesses stay competitive. 
Elevating communication with Sonic IT Systems' VoIP services
Unlock the potential of enhanced communication with Sonic IT Systems' telephone and VoIP services. Delve into the key features that make their services stand out:
Crystal-clear calls: Experience unparalleled voice quality with Sonic IT Systems' cutting-edge technology, ensuring that every conversation is crystal clear and free from disruptions.
Proactive support: Sonic IT Systems goes the extra mile with a remarkable 95% proactive response rate, identifying and resolving issues before they impact your business, allowing you to focus on your goals.
Robust cybersecurity: Safeguard your valuable data and communication from the ever-present threat of cyberattacks. Sonic IT Systems' robust cybersecurity measures provide peace of mind in an increasingly digital world.
Efficiency and competitiveness: Sonic IT Systems' tailored solutions streamline your operations, giving your business the competitive edge it needs to thrive in today's fast-paced marketplace.
Undeniable benefits of Sonic IT Systems' telephone and VoIP services
Discover the compelling reasons to choose Sonic IT Systems' Telephone and VoIP Services.
Near-instant support: When you partner with Sonic IT Systems, you can count on near-instant support, minimizing downtime and ensuring your business remains productive even in challenging times.
Scalable solutions: Sonic IT Systems' Telephone and VoIP Services are not only reliable but also scalable. As your business grows, IT solutions grow with you. They ensure you have the communication infrastructure to meet increasing demands without hassle.
Cost savings:

By choosing Sonic IT Systems, you gain top-notch communication services and significant cost savings. Their efficient solutions minimize unnecessary expenses, allowing you to allocate your budget where it matters most.

Tailored solutions: Sonic IT Systems takes a personalized approach, crafting solutions that precisely align with your business needs. You'll benefit from technology that's tailored to your unique requirements, providing a competitive advantage in your industry.
Enhanced collaboration: Experience improved collaboration among your teams with Sonic IT Systems' integrated features. Whether your employees are in the office, working remotely, or on the go,  their IT services facilitate seamless communication, fostering teamwork and productivity.
"Sonic IT Systems is committed to empowering California businesses with top-tier Telephone and VoIP services. Our 17 years of experience and unwavering dedication to excellence set us apart. We are not just an IT service provider; we are your strategic partner in success." - Tim Passons, CEO of Sonic IT Systems
About Sonic IT Systems: 
Sonic IT Systems, a well-established IT support company based in Victorville, California, has accumulated an impressive 17-year history of dedicated service to the business community. Founded by CEO Tim Passons, whose passion for technology ignited at the age of 13, the company has evolved from its origins as a modest computer shop to a comprehensive IT solutions provider. Offering a diverse portfolio ranging from web design to coding projects, Sonic IT Systems continues to expand its capabilities. Today, Sonic IT Systems takes pride in providing an extensive array of services, encompassing IT infrastructure, cybersecurity, and cutting-edge Telephone and VoIP services.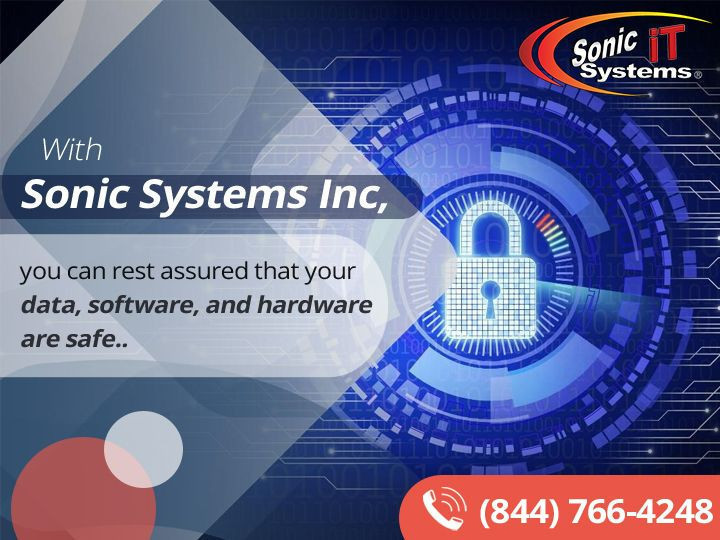 Contact Information:
Sonic IT Systems
17198 Yuma Street STE A
Victorville, CA 92395
United States
Tim Passons
(844) 766-4248
https://www.vvsonic.com/

Original Source: https://www.vvsonic.com/media-room