Atlanta Businesses Fortify Digital Defenses with InfoTank's Cybersecurity Expertise
Marietta, United States - September 22, 2023 / InfoTank /
Today's digital environment is prevalent with cyber threats. InfoTank, a leading provider of cybersecurity solutions in Atlanta, addresses these challenges for businesses. A study reveals that 43% of cyber attacks target small businesses. InfoTank provides comprehensive cybersecurity measures to ensure business operations remain uninterrupted. As a leading managed service provider (MSP), InfoTank employs a multifaceted approach to combat cyber challenges faced by SMBs. Utilizing advanced endpoint detection, robust firewalls, and customized training sessions, they tailor their solutions to meet the needs of each business. Their emphasis on proactive maintenance and continuous monitoring reinforces the digital security of their clients.
Unparalleled cybersecurity features offered by InfoTank
InfoTank's cybersecurity solutions are anchored by a range of specialized features, each designed to address specific vulnerabilities in the digital domain. These features form the bedrock of their service, ensuring a comprehensive defense for businesses.
Endpoint detection & response:

Uses advanced behavioral technology and artificial intelligence to identify and quarantine suspicious device activities in seconds.

Spam filtering:

Anti-spam protection not only reduces unwanted emails but also prevents viruses, trojans, malware, spyware, and adware from reaching inboxes.

Firewalls & VPN:

Offers expertise in installing and managing firewalls, essential for network security.

Security training:

Engaging and fun training sessions designed to equip staff with skills to prevent phishing and social engineering attacks.

Data backups & disaster recovery:

Provides both cloud-based and on-premise backup solutions. Includes backups for service providers like Microsoft 365 and conducts disaster recovery tests.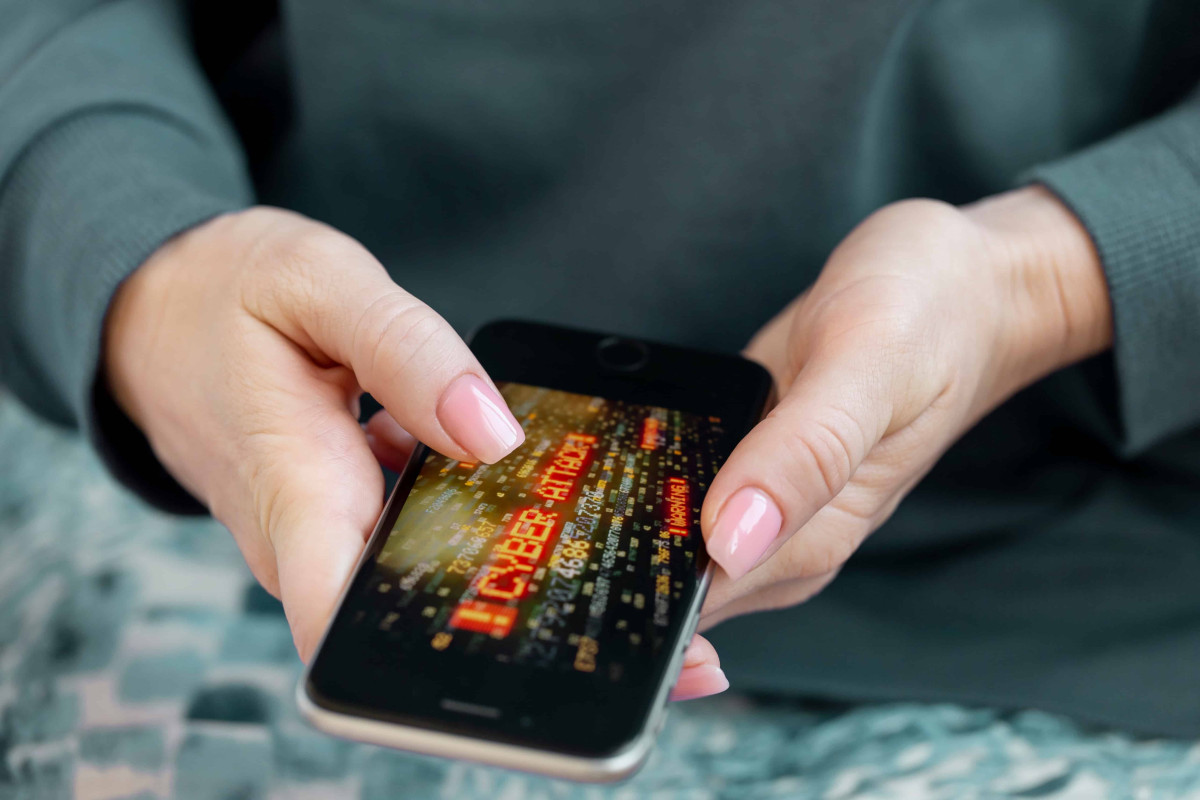 Enjoy multiple advantages with InfoTank's cybersecurity initiatives
Beyond just technical offerings, the real value of InfoTank's solutions lies in the tangible benefits they deliver to businesses. These advantages elevate security and streamline operations, creating a safer and more efficient digital ecosystem for clients.
Protection against cyber threats:

InfoTank's advanced cybersecurity measures have been crafted to lower the risk of breaches and intrusions significantly. 

Skilled cybersecurity experts:

The expertise of InfoTanks IT team ensures businesses receive up-to-date protection in a constantly evolving threat landscape.

Comprehensive IT support:

InfoTank provides an all-encompassing IT support system, addressing everything from hardware issues to software updates. 

Training & preparedness:

InfoTank's training initiatives ensure that client organizations are safeguarded against existing threats and equipped to tackle unforeseen challenges effectively.

Customizable solutions:

Understanding that each business has its unique needs, InfoTank offers customizable cybersecurity solutions. 

Quick response time:

One of InfoTank's standout benefits is its rapid response time. In the event of an IT or cybersecurity issue, their team is on standby to provide swift resolutions.

Proactive monitoring:

Instead of merely reacting to threats, InfoTank actively monitors client systems to identify vulnerabilities before they can be exploited. 
"In a world where cyber threats constantly evolve, InfoTank ensures Atlanta's businesses are perpetually safeguarded. The commitment is to ensure a thriving, secure digital ecosystem for every client," - said Matt Canavan, CEO of InfoTank
About InfoTank:
For over 24 years, InfoTank, a veteran-owned managed IT service provider based in Atlanta, has been at the forefront of digital solutions. With a proficient team, each possessing an impressive average of two decades of experience, InfoTank crafts IT strategies tailored to distinct business requirements. From aiding LUV Car Wash in its IT expansion to consistently delivering 100% customer satisfaction, InfoTank's ethos revolves around efficiency and a client-first approach, ensuring partnerships without the constraints of long-term contracts. Choosing InfoTank is more than just a cybersecurity decision; it's aligning with a legacy of unparalleled trust and innovation.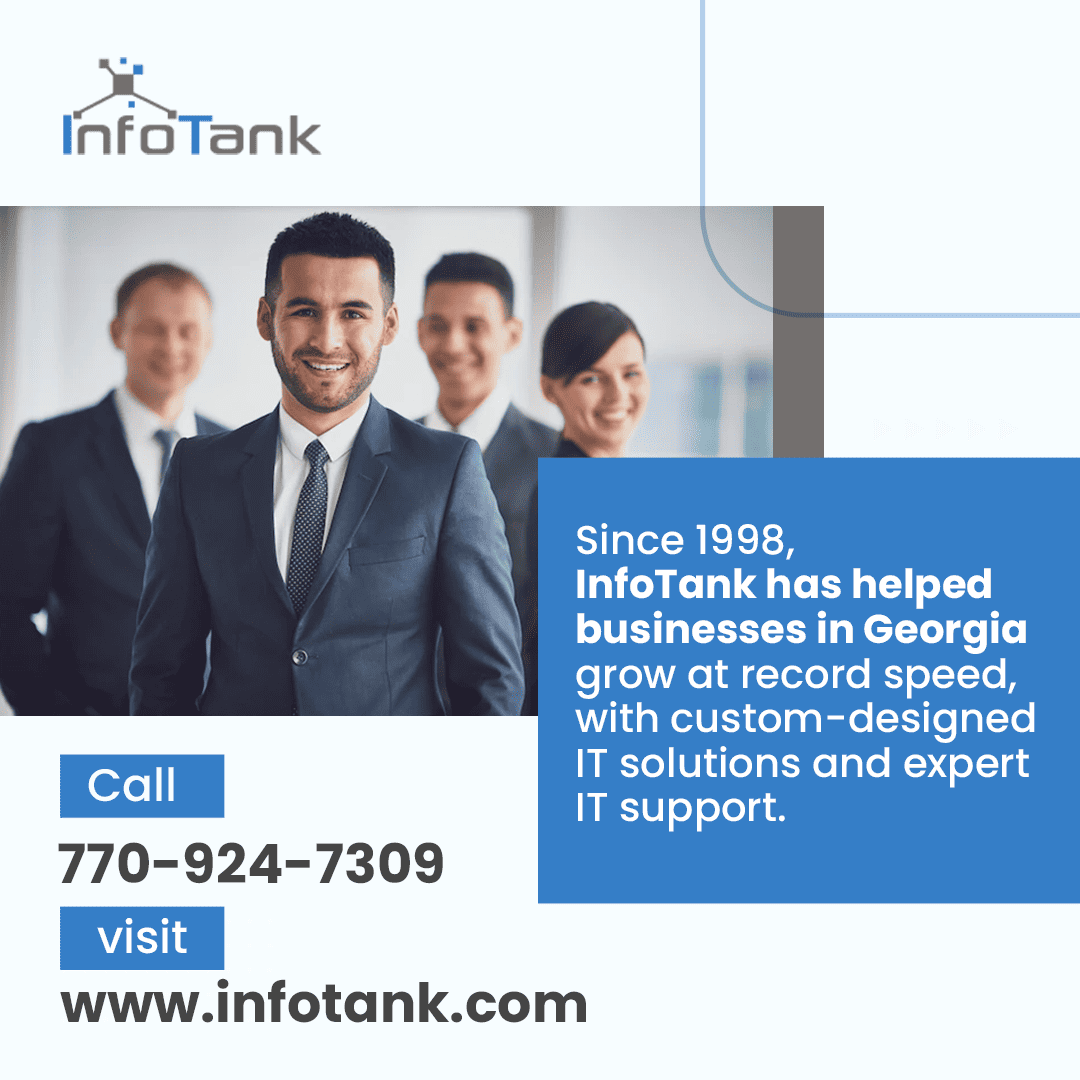 Contact Information:
InfoTank
600 Village Trace NE Building 23, Suite 175
Marietta, GA 30067
United States
Matthew Canavan
(770) 924-7309
https://www.infotank.com/

Original Source: https://www.infotank.com/media-room